Resources
Practitioners We Recommend
---
Acupuncture
Jenny Bisset, L.Ac
1140 Laurel Street, #C
San Carlos, CA 94070
(650) 206-8116
Jenny Bisset, L.Ac., Dipl. Ac. (NCCAOM), MSTCM, received her Masters Degree in Traditional Chinese Medicine from the University of East West Medicine in California. She is licensed by the state of California and board certified by the National Certification Commission for Acupuncture and Oriental Medicine. Jenny practices many styles of acupuncture in her healing sanctuary, including the Balance Method, Master Tung & Kiiko style Japanese acupuncture. She is also trained in the NADA protocol for the treatment of addiction and PTSD.
Jenny is currently a Doctoral Fellow at Five Branches University in Acupuncture and Oriental Medicine.
---
Chiropractors
Dr. Cathleen Cira, D.C.
1701 Laurel Street
San Carlos, CA 94070
(650) 508-9111
Unlike conventional medicine, which focuses on attempting to treat disease once it occurs, Cira Chiropractic Clinic emphasizes improving your health in an effort to reduce the risk of pain and illness in the first place. Dr. Cira's goal is to have everyone living the Chiropractic Lifestyle: to live a life avoiding unnecessary drugs and surgery.
Dr. April J. Modesti, D.C.
1180 Los Altos Ave
Los Altos, CA 94022-1020
(650) 949-1089
Dr. Modesti's gentle approach and deep listening to the body are the hallmarks of her practice. Her caring manner and deep dedication have earned her the reputation for being someone who may be able to help when no one else can. Dr. Modesti collaborates and cooperates with health professionals across the spectrum: Medical doctors, acupuncturists, naturopaths, Pilates practitioners and massage therapists are just a few of the people to whom she refers.Dr. Modesti is an honors graduate of Pennsylvania State University and the Los Angeles College of Chiropractic. She is also a certified Veterinary Chiropractitioner.
---
Energy Work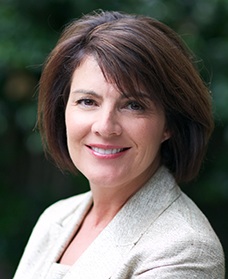 Lynn Blos, Reiki Master
(650)-339-9663
Lynn Blos is a Reiki Master and founder of Healed By The Light. She is dedicated to showing you how usui and angelic reiki are the keys to lasting well-being and health.
Because reiki can be adapted to each individual, your reiki treatment at Healed By The Light includes a personal consultation that will allow Lynn to better understand how reiki can best benefit your mind, body, and spirit.
---
Massage
At Alive! we believe wholeheartedly in getting a massage as soon as you can after your work out. There is a great deal of evidence to support that this promotes greater use and flexibility of the muscles and helps to reduce DOMS (delayed onset muscular soreness).
Jen Gutsall
626 Walnut St., Ste 208
San Carlos, CA 94070
(650) 676-7652
Jen has been working in the spa industry since 2006 and specializes in a wide range of spa services. She is a highly qualified Licensed Esthetician, Licensed Massage Therapist and Reiki Practitioner.
She thrives in helping clients of all ages feel their best as she brings them to a place of total relaxation through massage therapy. Her massages are like a deep rhythmic ocean dancing over the body.
Jen is deeply committed to providing a sanctuary of escape in each appointment. All services are customized and begin with a consultation, a softly lit room, aromatherapy, a comfortable heated massage table, and warm towel compressions.
---
Medical Doctors
Dr. Pardis Kelly, DPM
1100 Laurel St. Suite E
San Carlos, CA 94070
(650) 595-4148
Dr. Pardis Kelly has been a Podiatrist practicing in San Carlos since 1999, and is always looking for innovative and non-invasive services and products that can meet your podiatric needs. We provide traditional podiatric care, as well as, some unique cosmetic podiatric treatments. In addition, San Carlos Podiatry has a nail technician who provides safe medical pedicures and manicures in a traditional salon setting.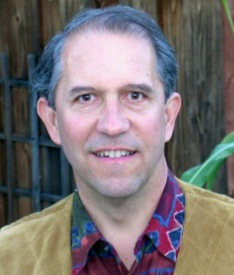 Dr. Damon P. Miller II, M.D., N.D.,
Practitioner of Leading Edge Safe Medicine
1735 East Bayshore Road, Unit 31-A
Redwood City CA 94063
(650) 566-9900
In private practice in California since 1995, Dr. Damon Miller is both a board-certified medical doctor and board-certified practitioner of naturopathic medicine. Dr. Miller does not practice traditional medicine. Instead, he follows a natural, drugless therapy approach to healthcare. His practice offers safe therapies with a scientific basis that work in conjunction with the body's own ability to prevent or overcome illness, naturally. His general focus is on the treatment of people with chronic, terminal and recurrent illnesses that have not been well-treated by traditional medicine. Using such therapies as acupuncture, Eastern and Western botanical medicine, stress management, lifestyle counseling and clinical nutrition, Dr. Miller helps clients of all ages and from all walks of life to heal and live a heathier life.
Dr. Kizzy Raphael, N.D.
1100 Laurel Street, Suite B
San Carlos, CA 94070
(650) 503-3759
Dr. Kizzy Raphael is a licensed naturopathic doctor who sees patients with a variety of chronic conditions. She combines conventional medical diagnostics with effective natural therapies. Her goal is to optimize wellness and restore balance through integrating modern science and the inherent wisdom of the body.
Dr. Raphael received her doctorate in naturopathic medicine from the National College of Natural Medicine in Portland, Oregon. She has had additional training at the Cancer Treatment Centers of America as well as in functional endocrinology. For her personal journey and specialities click here
---
Mary-Helen McMahon
Nutrition Educator
mhmcmahon240@gmail.com
(650) 576-1958
---
Therapy
Marti Elvebak, MA, MFT
881 Fremont Avenue, Suite B8
Los Altos, CA 94024
(650) 949-0456
Marti Elvebak has a Masters Degree in Counseling Psychology from Santa Clara University. She is licensed as a Marriage and Family Therapist (License # 33295). Her goal has been, and continues to be, the growth and transformation of her clients. Having clients simply talk about their problems has never been enough. She has always asked, "How can we move beyond this?" "How can we transform this experience?" Expansion, breaking through barriers, and creating freedom are what her practice is all about.
Suzanne Hughes, MFT, LPC
961 Laurel Street, Suite 203
San Carlos CA 94070
(415) 860-1475
Suzanne Hughes is a licensed marriage and family therapist and a Licensed Professional Counselor who has been in private practice for over 20 years. She is dedicated to working with people recovering from traumatic loss, life transitions, adoption issues, depression, grief (specializing in absent mothers), anxiety and relationship issues. She works with couples, families, individuals, and teens. Her style is interactive and interpersonal with a focus on living a divinely-inspired intentional life. She is fluent in Spanish. She works in Pescadero one day a week with Puente del Costa Sur, creating innovative programs for teens at risk.
---
Yoga and Stretching
Emily Galvin
Registered Yoga Teacher (E-RYT 500)
2603 Broadway Street
Redwood City, CA 94063
(650) 299-9992
Emily has studied with some of the leading teachers in Southern and Northern California. She received her 200 hour certification in Interdisciplinary Hatha Yoga with Don and Amba Stapleton at Nosara Yoga Institute in Costa Rica. The insight of numerous teachers has allowed her to practice in styles from Ashtanga, Iyengar, Bikram, Yin, and mixed styles of Hatha (Power and Gentle Flow).
Her intention as a teacher is to help others to learn/heal from the inside out. She is working to start a non profit that brings yoga as physical and mental therapy into the hospitals. Movement and laughter are essential to life and thus the basic structure of her style of teaching. She is known for her easy flow and transition between poses and ability to help students listen to their bodies and explore in their practice.
---